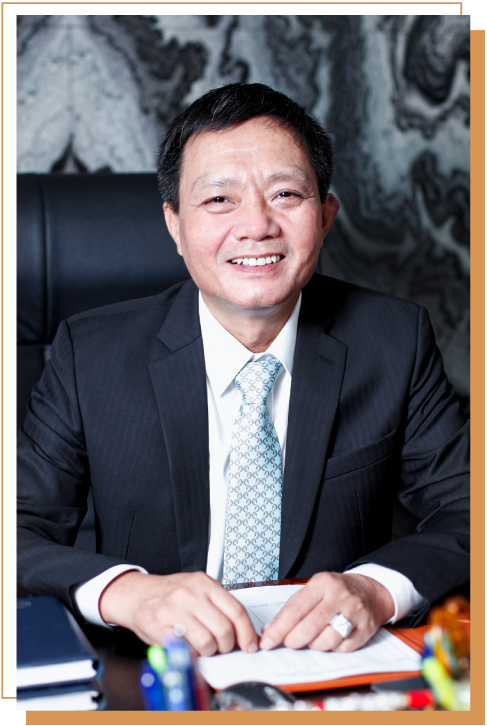 Message of Founder
Tectonics value of life, tectonics a world full of confidence through creative works and civilized community, that is the strength and leverage for the sustainable development of Hung Loc Phat Group.
A journey of more than 20 years of establishment and development, with three main force fields of action: Real Estate – Energy – Building Materials, contribute to the national economic development as well as raise the quality of life. Hung Loc Phat Group has continuously made efforts to increase competing capability, nurture different values, fervently carry out the mission for the community and society.
Determining the core values of Hung Loc Phat Group is to accompany by the development of the community, society and effectiveness of partners through prestige manifesto in all commitments, toward to the quality and aesthetics of the product. We consider this an orientation throughout to continue to improve towards sustainable aims for the whole society.
In the future, we will incessantly extension the business foundation rely on potential finance and worldly-wise, as well as the professionalism and quality in each product, service. Besides, Hung Loc Phat Group will continue to innovate, turns challenges into opportunities, creates creative building combinations, a community lived civilized and prosperous.

Mr. Nguyen Du Luc
Chairman