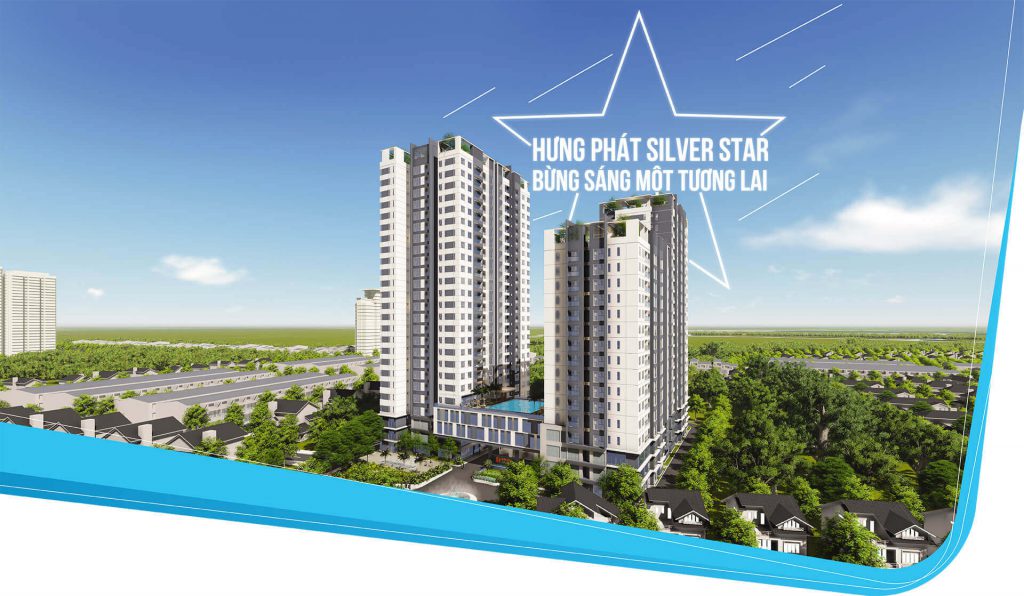 Location: 156A Nguyen Huu Tho Str, Phuoc Kien Ward, Nha Be District, HCMC
Total area: 8.956 m2
Number of apartments: 447 units
Number of floors: 24 floors
Handover: Quarter 3/2017
Coming into operation in Quarter 4/2017, Hung Phat Silver Star is the most wonderful to live peacefully for all families. Owning a foothold location with a comprehensive green over living space. Hung Phat Silver Star is the most ideal place to enjoy the pure life, peace.
Attracting customers due to possessing the advantage of "First position – Second price"
"First position – Second price" is the advantage that makes Hung Phat Silver Star apartments attractive in the real estate market in Saigon South. Located in front of Nguyen Huu Tho street, arterial traffic axis connecting urban area Hiep Phuoc port (Saigon South) with center districts of the city and adjacent with Phu My Hung new urban area.
That is not to mention because it is located in the southern special economic zone of Ho Chi Minh City in the near future, with other regions in the main point economic region of the South will be closed when the largest expressway project in the South: Ben Luc – Long Thanh completed.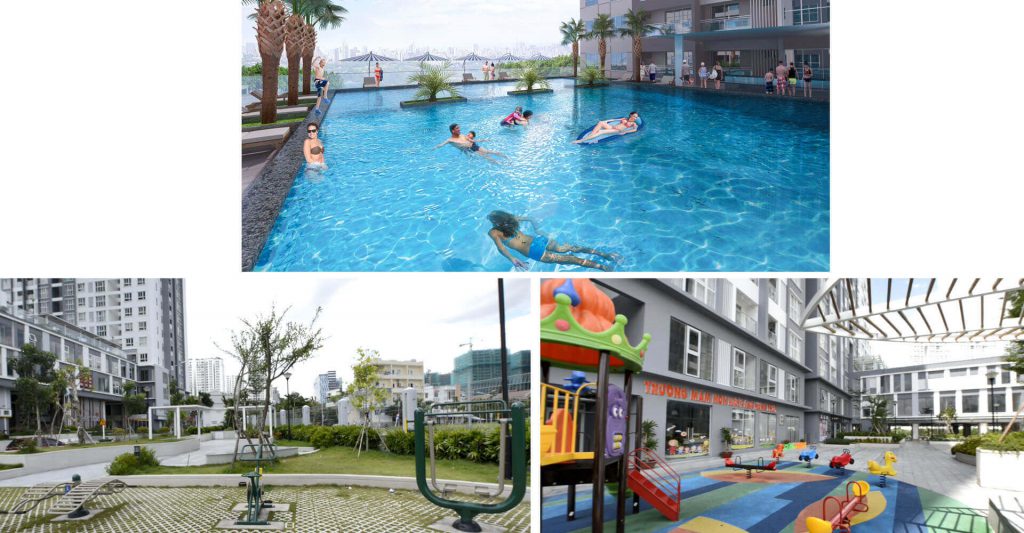 Interior utilities, diverse external areas.
Hung Phat Silver Star project has an 8,956 m2 area, including 3 blocks provide for the market with 447 apartments, integrating a series of utilities such as a commercial center, entertainment amusement parks, restaurant, mini supermarket, coffee area, spa, gym, community activity house, nursery school, parks, swimming pools … In particular, the high-speed elevator system uses magnetic card, Security surveillance cameras 24/24 hours, Spacious parking garage, green hanging garden space … are the pluses of Hung Phat Silver Star in the context of many apartments being complained of lack of parking place by residents, dense building density leads to lack of relaxing space.
Utilities diversified external facilities due to possessing in a favourable position location, From here, residents of Hung Phat Sliver Star apartments have met the need for convenient travel and enjoy the utilities of medical, education, international commercial standards such as: school system at all levels from pre-school to higher education, FV Hospital, Tam Duc Heart Institute, Crescent Mall, SC Vivo City, Coop Mart …
By design, Hung Phat Silver Star has 10 types of apartment area, in accordance with the needs and income of different customer groups. Two-bedroom apartments with area of 62 – 70 m2, three bedrooms with area from 91 – 106 m2, all have spacious and airy balconies, interior space is rationally arranged and direct light exposure and natural wind
Perfect combination
Mr Nguyen Du Luc, Chairman of the Board of Hung Loc Phat, said the company puts a lot of expectation into this project, changes design method many times before deciding official, although a part of the profits have to be sacrificed to increase utility and green patches for residents.
"Ms. Quynh Dung, a resident of Hung Phat Silver Star, shares: "I am very satisfied with the apartment here and have never regretted making the decision 'Try before you trust' for Hung Phat Silver Star. This apartment is designed really very reasonably, , creating maximum comfort for the master. In particular, the construction density of the project is very low but still fully integrated with utilities immediately, The convenient location is what makes me the most satisfied and decided to choose this place as a place to live peaceful ".